Wow, what a weekend! Con of the North 2023 was an absolute blast for our Twinheim team. We ran a whopping 58 games this year, which is an increase of 12 games from last year. Can you believe it?
Our adventures took us to some of the most exciting locations in the D&D universe, including the frozen tundra of Ten Towns, the epic world of Krynn, and even the ancient alien city of Xorvintroth. It was an incredible journey that tested our skills and challenged us to become better adventurers.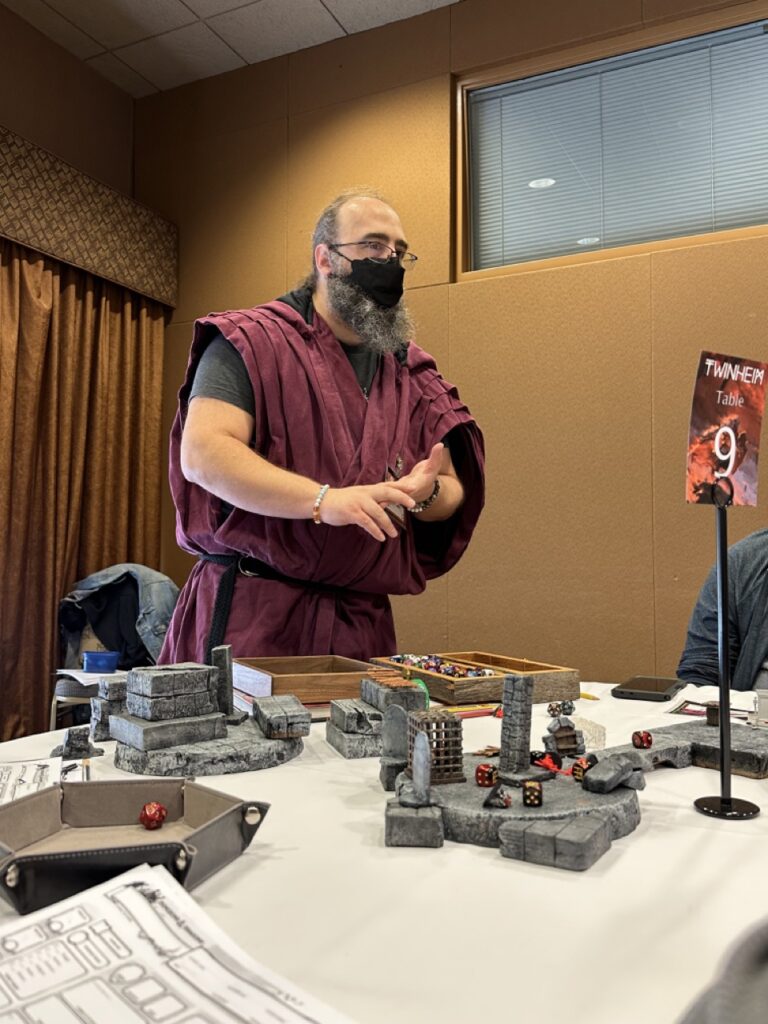 One of the highlights of the weekend was our first run of our new learn-to-play games, which was created by Kylie and Cale. They did an incredible job teaching many new players, young and old, how to play D&D. It was amazing to see so many new faces at our event, and we hope to see them again in the future.
And the best part? We were able to raise $1625 for Gillette Children's Hospital, thanks to the dedication and generosity of our players. This brings our total raised since our organization's inception in 2019 to an impressive $8312! We are so proud of everyone who contributed to this amazing cause.
We want to give a huge shoutout to everyone who participated in our event and helped us achieve this milestone. It is your support that makes our events possible and allows us to continue making a positive impact on the community.
But let's not forget about the fun we had! We've added some pictures below for you to relive some of the highlights from the weekend. From epic battles to hilarious moments, we had a blast from start to finish.
Thank you once again, and get ready for our next event! We can't wait to see you all there. For the children!